Dr Faisal Qureshi
MANAGING DIRECTOR AND CEO

He has been in the field of IT/Network and Telecommunication since 2000. He worked for many organisations across the globe (based in South East Asia, Middle East & USA). He received his Bachelor's Degree in Electrical and Electronics Engineering from UET, Masters degree in "Network and Data Communication" in 2010 from Coventry University and in 2014 he completed his PhD at the University of Bedfordshire in "Reliable and Energy Efficient Cognitive Radio Ad-hoc MAC Protocol". In 2012, Express Communication Services Limited (ExComS) has been launched in the UK with a single goal in mind "Providing unmatched IT & Network Support Service to the Clients". He is a Visionary leader with a compelling thought for his business. The company has grown to over 200 engineers, providing an unmatched 24/7 IT and Network Support to clients.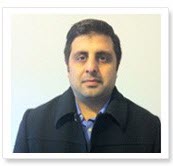 ARFANA

FINANCIAL ANALYST

She graduated with a BSc degree from the University of Bedfordshire. Currently, she is working with Express Communication Services for over a year, dealing with accounts payable and receivable. At ExComS, she has obtained the necessary skills to pursue this domain further by managing the finances of the company. She has gained strong financial understanding and analytical skills combined with proficient knowledge of clerical duties, along with a reliable and solid first point of contact for customers and employees.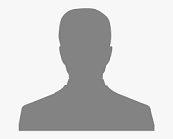 ANNE

PROJECT COORDINATOR

As a Project Coordinator, she maintains and monitors project plans, schedules, budgets and looks for ways to increase her projects' profitability and reduce any expenses where possible. Anne documents and follows up on important actions and decisions for her clients along with the help from her team members. Anne has been working at ExComS for a year and is enjoying her time as a Project Coordinator.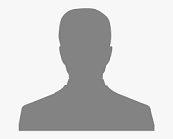 YUMNA

PROJECT COORDINATOR

Received her bachelor's degree in Computer Science in 2019. At Express Communication Services, she coordinates well with all the team members and ensures workflow remains on schedule. She negotiates with contractors and suppliers and makes sure it's in the company's interest. As a Project Coordinator, she oversees project plans, schedules, and budgets, and she searches for ways to maximise the profitability of her projects. She keeps records of the projects and dispatch tasks worked on every month for the Accounts and Sales team to review for payments. With the support of her team, she follows up on critical actions and choices for her clients. Yumna is performing well at Excoms and enjoying her work as a project coordinator.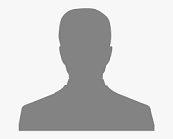 HUSEYN

R&D

He completed his BSc in Computer Science from Coventry University in 2021. Huseyn is currently delivering AI and Robotics (including Python) courses to local youngsters. He is also working on the design/development of projects in emerging technologies such as Blockchain Technology and Metaverse.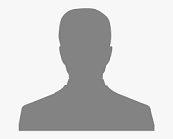 MOHAMMED QASIM (MO)

EXECUTIVE CONSULTANT

Received his BSc in Automotive Technology with Management from the University of Hertfordshire in 2005. He started his professional career working for Xerox (UK) R&D projects. In 2008, he joined Hayward Tyler (UK) a major supplier of rotating equipment to O&G, Power Generation (Nuclear/Coal/Gas) and Submersible industries. In 2011 he joined major Rockwell Collins (fka B/E Aerospace) aerospace interiors division in the UK, where he managed R&D, NPI, NPD and Aftermarket programs on Airbus, Boeing and Sukhoi aircraft for major airlines. Mo has completed many professional qualifications over the years and co-authored a research paper. He currently provides Management Consultancy to Small & Medium-Sized Enterprises (SMEs) across UK & Africa. He provides operational management/structure to the organisation and manages the project management team to support the company's 24/7 ops.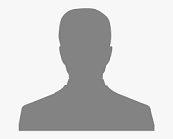 PROFESSOR DR MUHAMMAD ALI IMRAN

Consultant

He obtained his BSc in Electrical Engineering (Electronics and Communications) from the University of Engineering & Technology Lahore in 1999. He worked in industry as a senior design engineer in a Systems Design company for two years. Later, he obtained his MSc degree from Imperial College London in Communications and Signal Processing in 2002. He was awarded the Diploma of Imperial College and the PhD degree from Imperial College and the University of London in 2007. His research thesis was entitled "Resource Optimisation for Cooperative Broadcasting in WCDMA Networks".
As a postdoc researcher, he worked on the formulation of Information-Theoretic fundamental capacity limits of wireless cellular networks. This work was funded by Mobile Virtual Center of Excellence UK (a consortium of selected UK Universities and Industry). He has also worked on a European Commission EC funded project ROCKET where he worked on efficient techniques to design and operate a wireless cellular communication system.
In 2009, he joined the Faculty of Engineering and Physical Sciences (FEPS) at the University of Surrey as a Lecturer in Communications. He coordinated the University of Surrey team involved in FP7 EC funded project EARTH – looking at Energy Efficient Next Generation of Cellular Networks. The project has won the 2012 Best project for the Future of Internet award. He also lead the Theme 9 of India UK Advanced Technology Centre research – Self Organising Multihop Networks. He also supervised a Huawei funded project on a novel air interface technique: LDS-OFDM.